uParcel Launches Partner Fleet
4 April 2023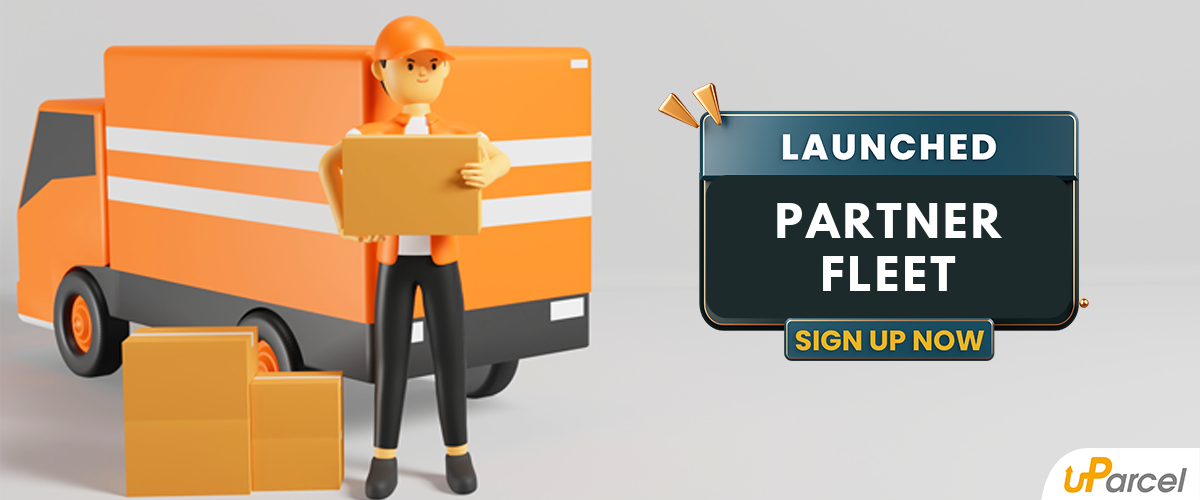 ---
Introducing Partner Fleet: A New Way for Companies to Manage their Drivers and uParcel Delivery Jobs
We are thrilled to announce the launch of our newest feature, 'Partner Fleet'. Designed specifically for businesses that assign uParcel jobs to their own drivers to do deliveries, Partner Fleet is a powerful tool that streamlines the delivery process and improves efficiency.
With Partner Fleet, companies can sign up for a Partner account and add their drivers to uParcel platform. Once drivers are added, they can use the uParcel Agent app to accept and deliver jobs on behalf of their company.
In addition to company drivers, self-employed individuals with a registered ACRA business account can sign up for a Partner Fleet account with uParcel. This means that even small businesses or individuals can take advantage of the benefits of 'Partner Fleet'.
One of the key benefits of a Partner Fleet is that earnings are paid to the main Partner account. This means that companies can easily manage their finances and keep track of all the deliveries in one place.
Other benefits of a Partner Fleet include the following:
Streamlined Delivery Process: With Partner Fleet, companies can easily manage all their deliveries from one centralized location. This means less time spent on managing drivers and more time spent on other important tasks.
Improved Efficiency: With real-time tracking and delivery updates, companies can stay informed about the status of the deliveries done by their drivers.
We understand that managing drivers and assigning deliveries can be a complex and time-consuming task. That's why we've designed Partner Fleet to be as user-friendly as possible, with a simple and intuitive interface that makes it easy to manage drivers and assign deliveries from anywhere.
WHY JOIN US AS A PARTNER ACCOUNT?
MAXIMISE YOUR DELIVERY FLEET'S POTENTIAL
Get Access to over 1,000 delivery jobs daily on the uParcel platform
EASY DRIVER AND JOB MANAGEMENT
Simple web interface to add your drivers and assign jobs directly to them
FAST & EASY TO APPLY
Create your Partner fleet account in less than 5 minutes!
PAYMENT EVERY 2 WEEKS
Receive payment for all the deliveries completed every 2 weeks directly to your company account.
GET EXTRA 2% REBATE IN COMMISSION
Enjoy bonus earnings for all drivers with exclusive Partner fleet rebates.
We believe that Partner Fleet will be a game-changer for businesses that rely on their own drivers for deliveries. Click here, If you're interested in learning more about Partner Fleet or would like to sign up for an account. For step-by-step on how to set up Partner fleet and drivers click Partner Fleet Guide. 
---